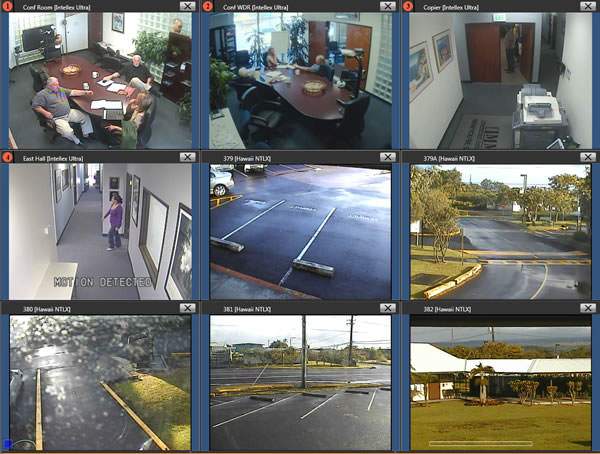 The ability to immediately visualize a particular set of data is critical when large collections of integrated devices are simultaneously monitored by a user. To assist with the need to organize this data and provide one-click accessibility to change what data is visible on the primary displays the LightHouse Client incorporates the use of multiple layouts by a single user. These layouts (sometimes called "dashboards") can be individually configured to display a subset of the available information the user has access to in an effort to better represent the incoming data, allowing for faster response times to the specific situations that are displayed when using a properly-configured layout.
To configure new layouts the LightHouse setup dialogs provide an easy-to-use drag-and-drop interface. As part of this interface a user setting up a new or existing layout can name the layout, define a variable number of monitors or displays to configure, split the monitor in to logical grid sections, populate specific controls for display and define default configuration settings for each control displayed.
To allow usage of a newly-defined or existing layout a user's profile needs to have the proper permission to access the layout. Check marking any number of alternate layouts in the user's profile definition provides the needed flags to let the user use the layouts.